Home Genius Cares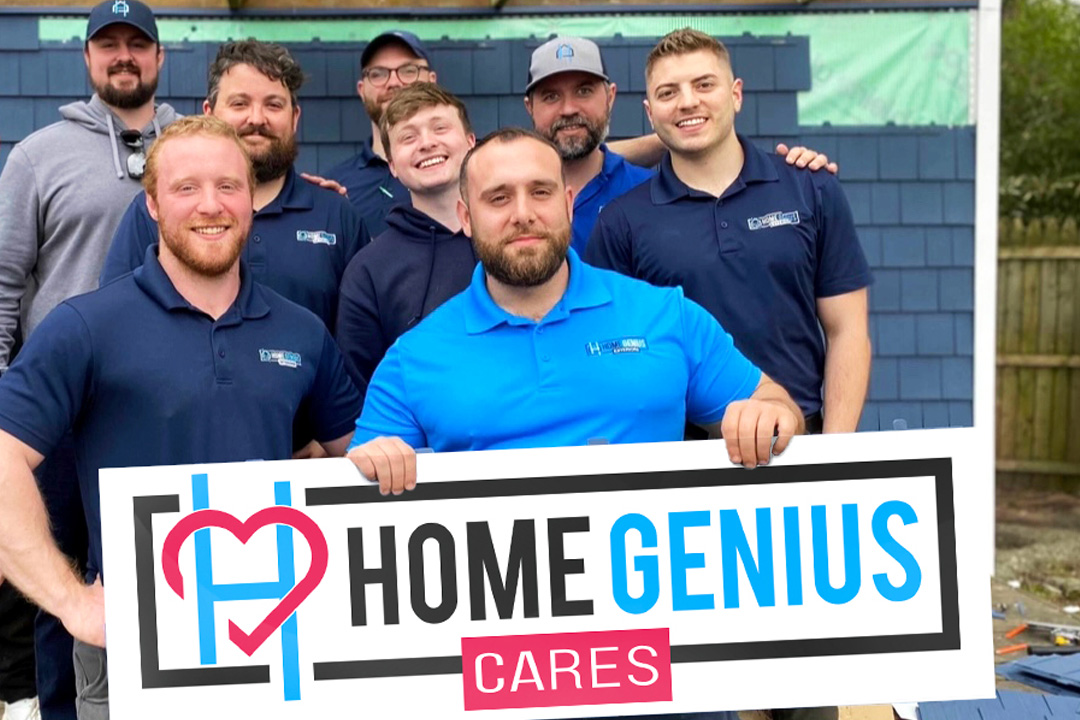 At Home Genius Exteriors, we are dedicated to our employees, homeowners, and local communities. We are incredibly proud of the people who have helped build our organization into the fastest growing and most respected home improvement company in the country, and we are thrilled to show our gratitude with Home Genius Cares.
Our extraordinary growth has enabled us to start giving back to our communities through Home Genius Cares – a philanthropic 501(c)(3) charity that will expand our charitable efforts, promote volunteerism, and ultimately expand from improving homes to improving entire communities. The goals of the program are: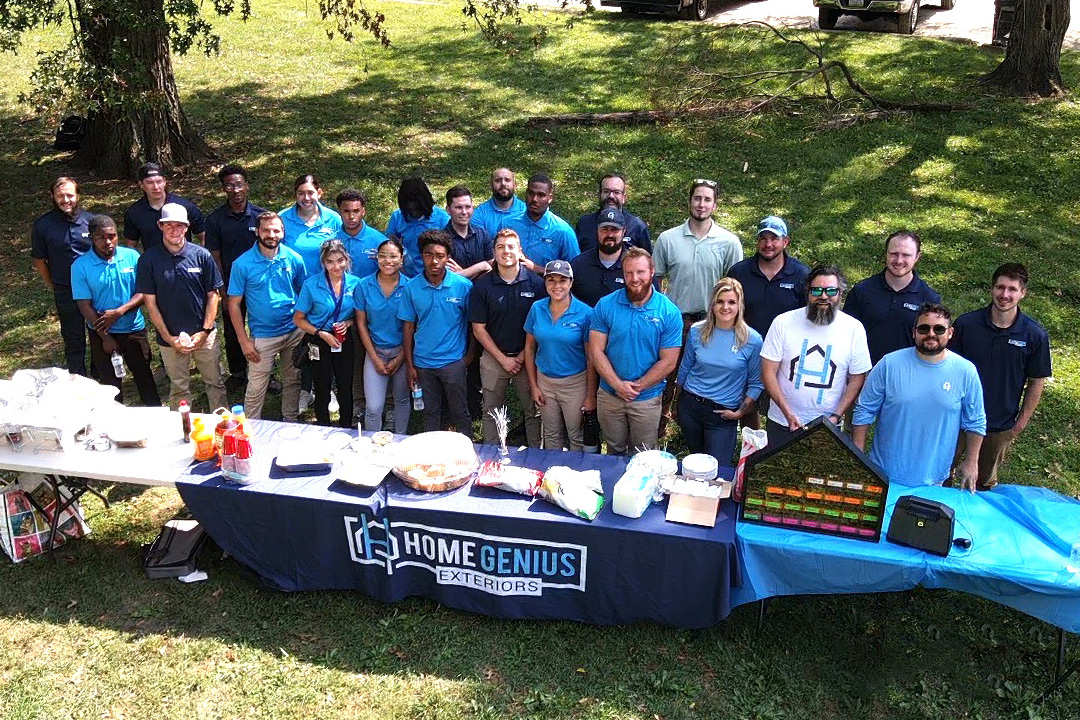 Local Focus
Our team knows their communities inside and out and understands where they can make the most positive impact. With the local focus of Home Genius Cares, we transform knowledge into action. Each quarter, our offices will choose local charities with which to volunteer time and energy in order to make a meaningful difference.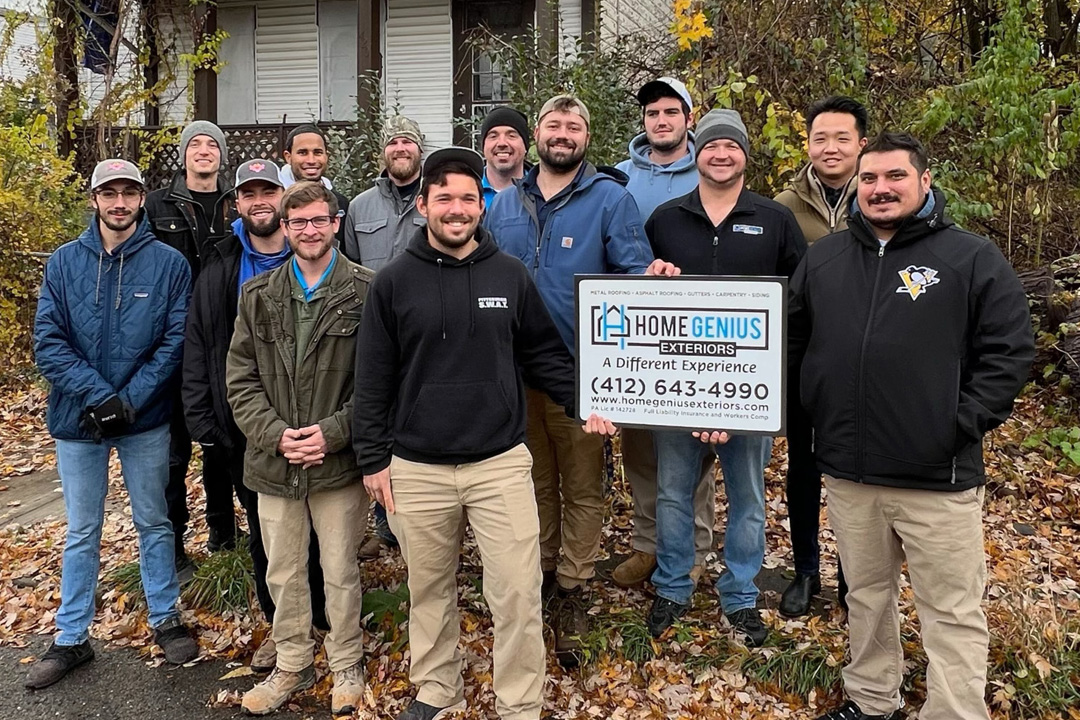 Supporting America's Veterans
Home Genius Exteriors has a deep respect for America's military members and the sacrifices they have made to protect our freedom. We believe that every veteran deserves a roof over their head, and we are thrilled to be able to volunteer our products and services to make this belief into a reality. In order to help achieve this, we have committed to providing veterans in need with at least one free roof every year through the Owens Corning Roof Deployment Project.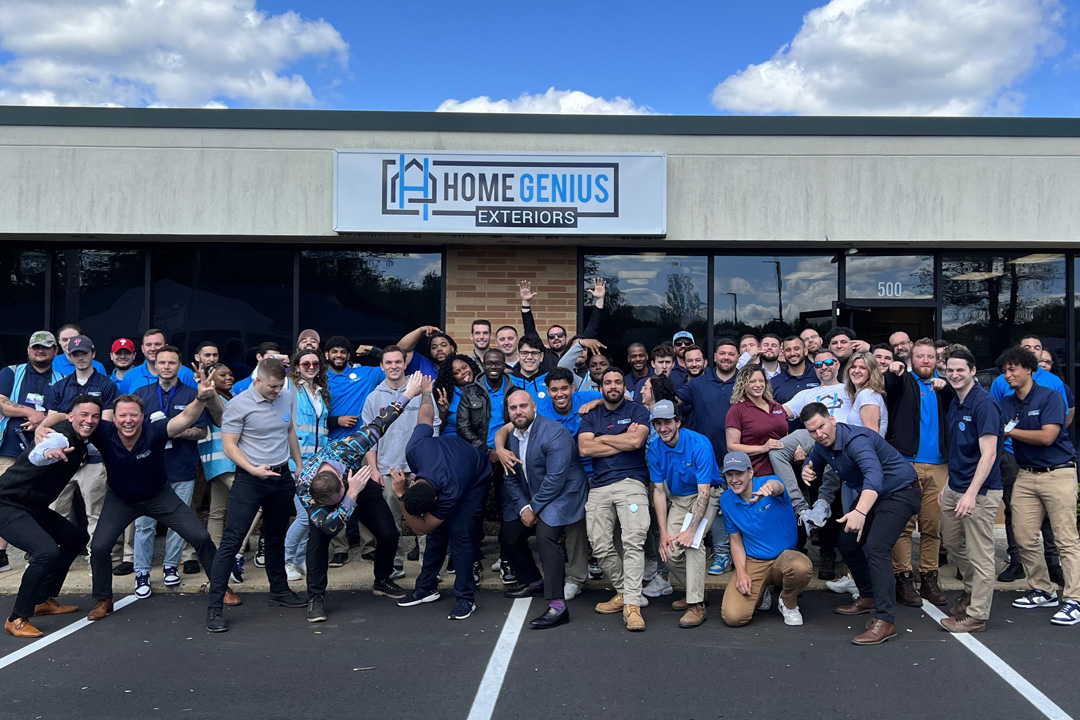 Impacting The World
Home Genius Cares goes beyond local, grassroots initiatives to infuse our values into everything we do and make the greatest possible impact. That's why we will be allocating a portion of the proceeds from each and every install to national charitable organizations.
Home Genius Cares is the perfect outlet for our team to take their boundless energy and direct it toward doing good. We truly care about the well-being of our local communities and the world in which we live. Home Genius Cares allows us to live these values and bring about tangible positive change locally, nationally, and globally. We are delighted to launch  this program, and we know there is no limit to what we can accomplish together!